In 1962, Williamsburg Memorial Park was constructed on the site of the historic plantation of Colonel Benjamin Stoddert Ewell, one of Williamsburg's most famous residents.
Colonel Ewell was a graduate of the U.S. Military Academy, civil engineer, and educator. In 1848, he accepted a position as professor of mathematics and acting president of the College of William & Mary. He was later named permanent president, serving in that role from 1854 to 1861.
Although Benjamin Ewell initially opposed Virginia's secession from the Union, he would later become captain of the college militia. When enlistments in the Confederate Army depleted William & Mary's student body, the faculty voted to close the school for the duration of the conflict. Shortly thereafter, Ewell joined the regular forces and served as a colonel in the 32nd Virginia Infantry.
In May of 1861, Colonel Ewell was tasked with the design and construction of the Williamsburg Line—a series of defensive fortifications that ran across the Virginia peninsula, just east of Williamsburg. The line was never completed, but it was credited with having delayed a major Union amphibious assault designed to capture the Confederate capital of Richmond.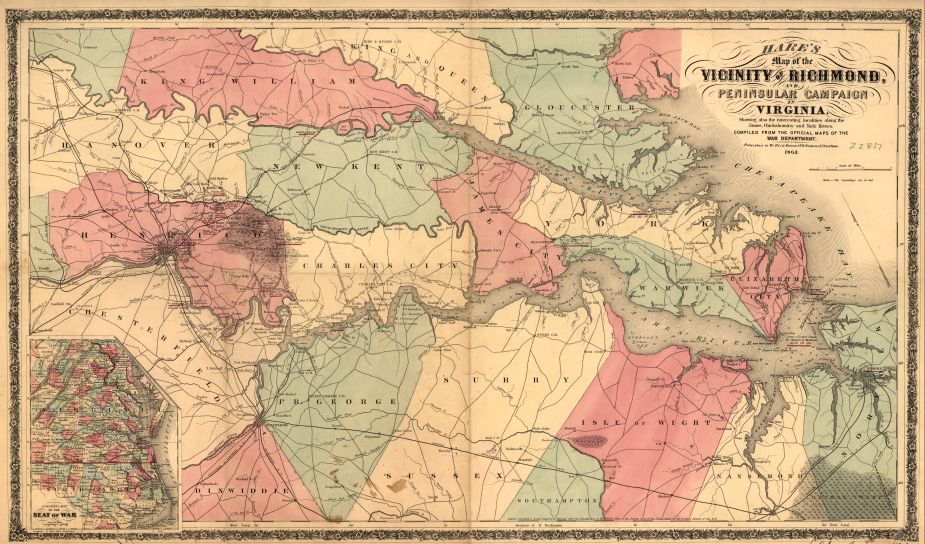 While the Peninsula Campaign was initially considered a success, Union forces were able to capture and occupy the City of Williamsburg for the duration of the war. On September 9, 1862, soldiers of the 5th Pennsylvania Cavalry set fire to the College Building, purportedly in an attempt to prevent Confederate snipers from using it for cover. During the Union's occupation, the city of Williamsburg and the college were heavily damaged.
After the war, and with the college in ruins, Colonel Ewell requested reparations from the U.S. Congress to repair the extensive damage. Unfortunately, his early requests were unsuccessful. In 1869, he was able to rebuild and reopen the college by mortgaging his family farm, but the funds soon dwindled, and in 1881, the college was closed. Colonel Ewell was determined to keep the spirit of William & Mary alive, so every morning, for a period of seven years, he rang the college bell—not realizing that his efforts would become legendary among the student body and residents of the City of Williamsburg.
In 1888, The Commonwealth of Virginia finally granted an appropriation to reopen The College of William & Mary. Only after ensuring that the college he had cherished and protected would survive did the 78-year-old Ewell relinquish his title as the 16th President of William & Mary and retire. He remained in Williamsburg as president emeritus until his death on June 19, 1894. He was 84.
In a fitting tribute, Colonel Ewell was laid to rest at The College of William & Mary cemetery. Today, Ewell Hall, which used to serve as our customer care center, has been closed and removed. But old photos of this once-great building are a vigilant reminder of the history of this hallowed place and all those who are interred here.